Building wealth at the Base of the Pyramid
We leverage the power of tech to drive financial inclusion - one mobile device at a time.
Our goal is to empower our customers to build and grow wealth
We believe that access to the right financial tools can change the lives of the customers we serve. This is why we have made it our mission to build those tools and put them in the hands of everyone. We take a human-centred, community-led approach to banking and payments, and bring financial services to the door steps of those who need them the most.
We exist to support the new business owner in need of the right tools to get started and grow their money by saving, spending and investing, while empowering existing entrepreneurs to scale without losing control of the processes and systems that have brought them thus far. We offer low cost, accessible financial services that serve our customers as they build.
We make it easier for you to pay, and get paid
No expensive POS terminals, not unnecessary fuss. Just easy payments and simple banking.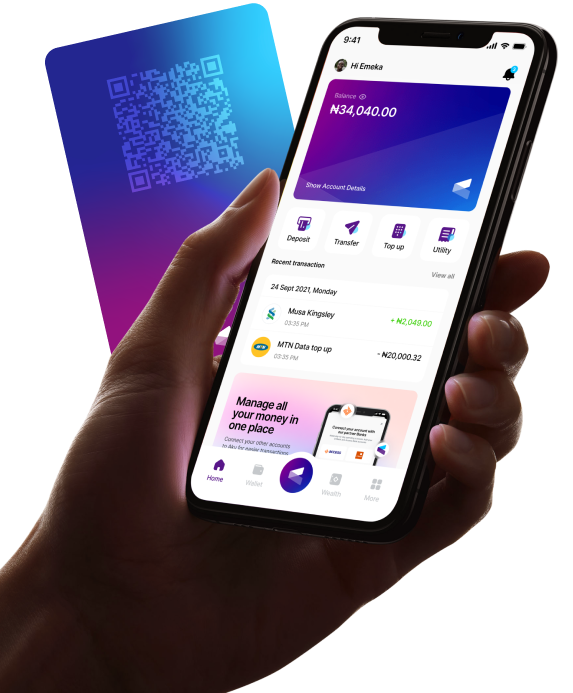 Careers
Join the Movement
We're on a mission to radically democratize access to banking and digital payment channels. We believe financial services should be affordable and accessible to everyone.